Automatic cartoning machine and cellophane wrapping machine
Product Description
Payment & Shipping Terms
Supply Capacity
Payment Terms:
L/C, T/T
Production Capacity:
200 sets/year
Min. Order:
1 Set/Sets
Packing:
wooden case
Means of Transport:
Ocean, Air, Land
Delivery Date:
45days
JDZ-120D Automatic Cartoning machine and JDZ-300A Cellophane Wrapping Machine
Instruction
Cartoning machine is suitable for inserting condom into carton. The machine finished running by a series of photo-electro controller to make the machine stability and guarantee the packing quality. It includes 1to 4folds leaflet automatic folding, cantons in suction and open, products and leaflet put into, printing batch number, sealing or option hot-glue device. The machine can be single used or linked with Filling Machine, Blister Packing Machine, Shrink Machine, Three Dimensional Packaging Machine, etc to form a production chain.
Feature
1.International famous brand of electrical component such as PLC touch screen, frequency inverters, etc.
2.Adopt human-machine operation system.
3.Automatically displaying device for trouble, speed and finished products counting.
4.Machine running without pressing if no products or incorrect position of products. And stopping automatically if incorrect position of product into carton after return or no cartons or out of leaflets continuous.
5.No products not suction leaflet, no leaflet not suction carton .
6.Automatic detection and rejection device for lacking blister goods and leaflets
7.Protecting automatically for overloading.
8.stable performance , operation is easy.
Main technical parameters

Encasing speed

30-120boxes/min

Box

Quality requirement

250-350g/m2

Dimension rangeL×W×H

(65-150)mm×(30-85)mm×(12-45)mm

Quality requirement

60-70g/m2

Leaflet

Unfolded leaflet specificationL×W

(80-250)mm×(90-170)mm

Fold range

(1-4) fold

Compressed air

Working pressure

≥0.6Mpa

Air consumption

120-160L/min

Power

220V/50Hz

Motor power

1.1kw

Machine dimension(L×W×H)

2880mm×11640mm×1800mm

Machine weight

1500kg
JDZ-300A Cellophane wrapping machine
Instruction
TMP Series of Automatic Tridimensional Cellophane Packaging Machine, which is mainly applied to the outside decoration packaging of square-shaped box-packaged things of such industries as medicine, food, daily chemistry, cosmetics, video products rubbers, IT etc. For example, the medical box, chewing gum, healthy products, tea-leaf, cubic sugar, condom, eraser, mosquito-repellent incense, cigarette, tape, VCD (CD)disk, poker, soap, square-shaped battery and floppy disk etc. It has the function of anti-moisture and anti-falsification, and also enhances the product level and additional value. It can combine the box-packaged machine and code-spraying machine to manufacture
Feature
1. Compact and reasonable structure, stable and advanced performance, simple and convenient operation and maintenance.
2. Adopt multi-function digital-indication frequency converter, and stepless variable speed
3. The digital indication of thermal seal temperature is clear.
4. Have the function of automatic feeding and automatic feeding and automatic counting etc.
5. In the transmission part, there are all varieties of protection mechanism and indication of malfunction.
6. Film-feeding clutch for trial operation is set without the wasting of packing material.
Main technical parameters

Package material

BOPP film and gold tear tape

Speed

40-60packs/min

Product size mm

(L)240×(W)120×(H)60mm max size

Power of supply

AC220V 50Hz, 6.5Kw (single phase)

Weight

500kg

Power consumption in KW

5kw

Outline dimensions (Lx W x H)

(L)2000×(W)700×(H)1400mm

Control system

Button control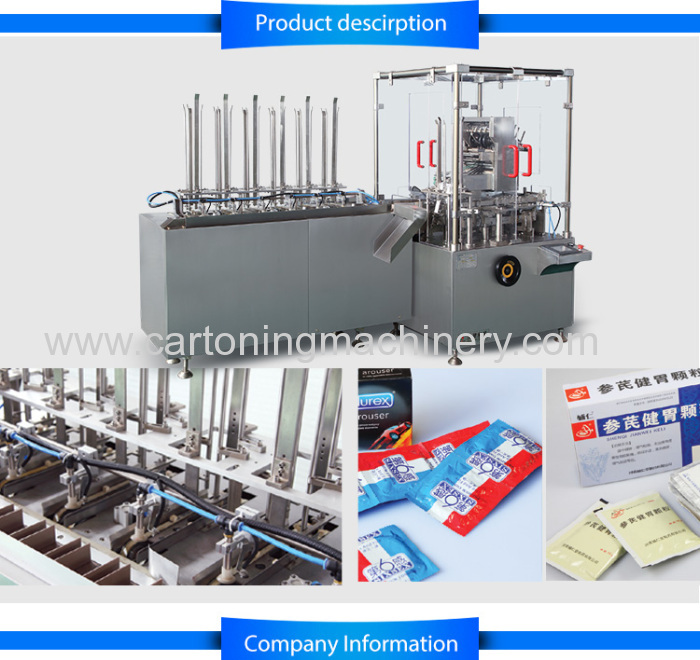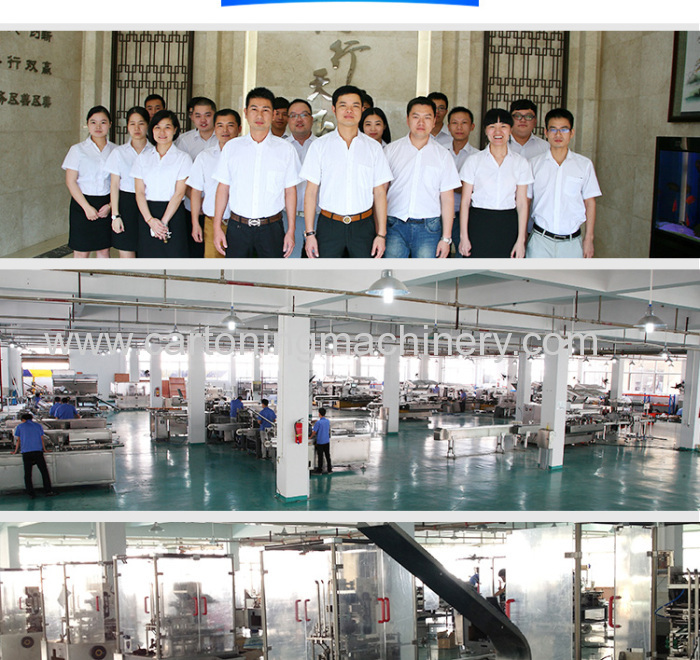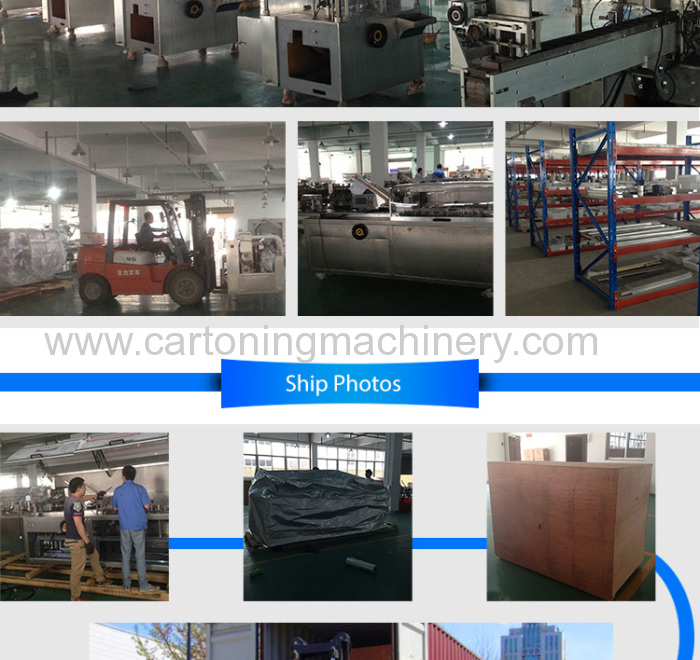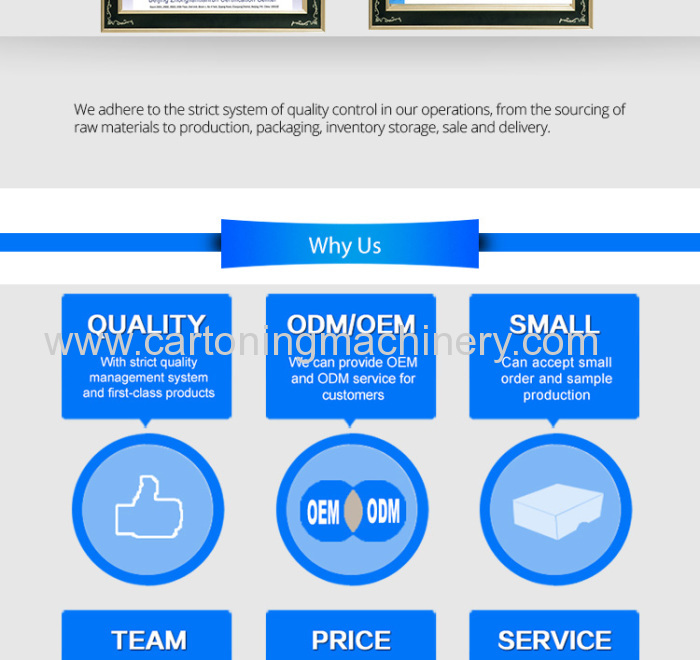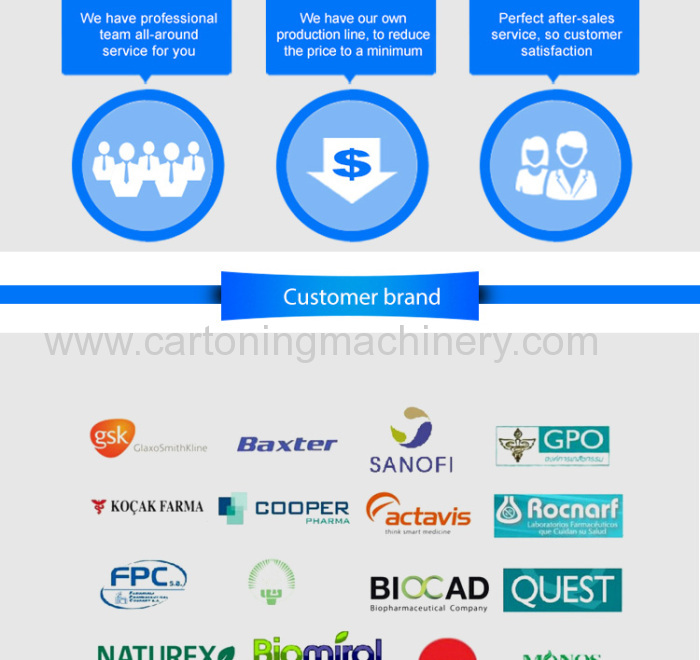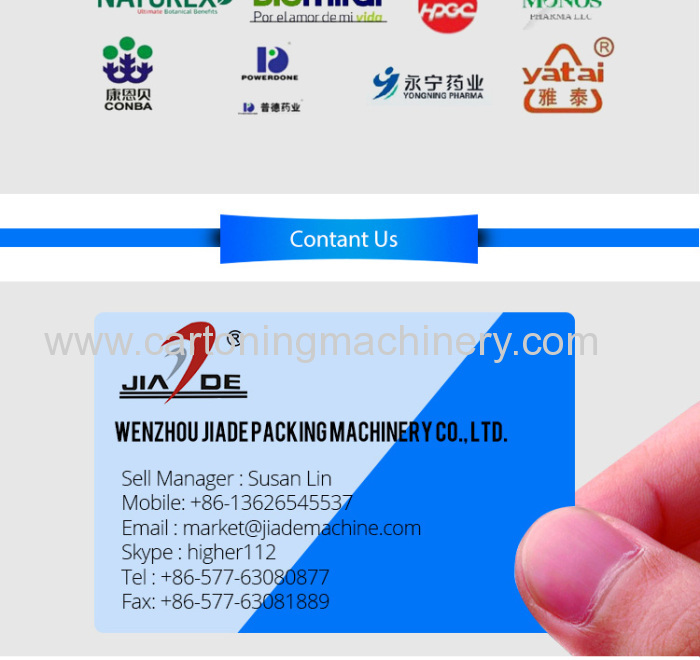 Category: JDZ-120 Vertical Cartoner
Related Category: JDZ-120 Horizontal Cartoner